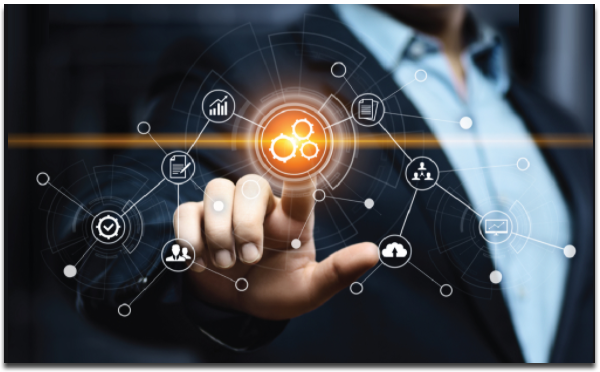 One of the key challenges faced today by organizations during RPA implementations is to discover and document the process variations performed by users/agents on the live environment, thereby identifying the actual As Is process and also to identify the best candidates for automation.
Epiplex RPA Process Discovery solution automatically captures all the process variations and the tacit knowledge of the expert users which helps in not only identifying processes but also helps in making automation recommendations by automatically generating workflows that result in seamless deployment and accelerated implementation of BOTs for your RPA Implementations. Using the RPA Process Discovery solution, organizations can identify the best candidates for automation using workflows, making development and deployment of RPA easier, faster, and more efficient.
Epiance solutions capture the business process in a highly efficient and effective manner. Our robust capture technology covering a wide range of applications ensures an in-depth and accurate process capture through remotely or via a plug and play capture engine. With rule-based analysis and process identification filters, the right set of process information builds the process workflow with all possible variations for a large data set.
Epiplex RPA Process Discovery solution can be downloaded from the cloud and requires no installation. The remote capture capability eliminates the need for onsite travel, and the process capture can be remotely administered. Epiance's Omni Capture© technology enables accurate object level capture in virtual environments such as Citrix.
Automated Process Discovery Benefits
Eliminating the need of expensive external Process Consultants for identifying processes and its variations.
Accelerated automation development – Decide and select which workflows to automate.
Retaining Tacit Knowledge of SME's & capturing all the process variations.
Get detailed process execution metrics by drilling down workflow blocks.
Complete process visibility in identifying most efficient paths and discover opportunities that may have been overlooked.
Discover root causes of process bottlenecks, process deviations and performance loss.
Provides Process Metrics with TAT for each Path, Groups, Users and Processes.

One of the largest global consulting companies had time savings of 60% during discovery, documentation, and BOT development.

Enrol in our Epiance partner program which provides with a range of value propositions, including partner enablement, training offerings and certification programs.

Epiplex - Rapid & Automated Process Discovery Solution.