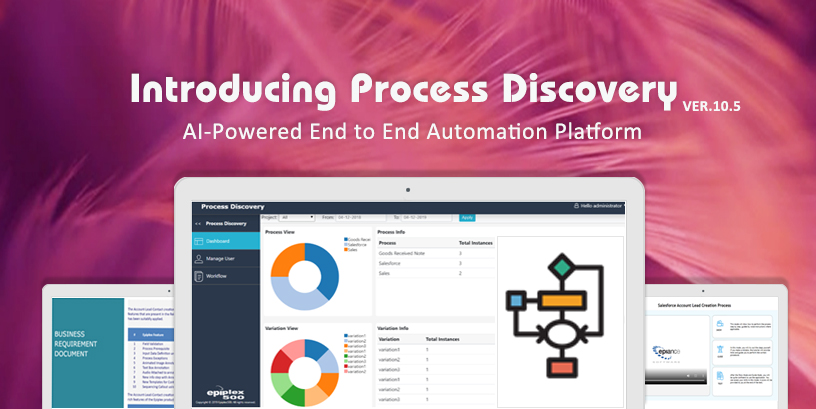 From Process Automation to Process Excellence

Automatically discover process variations, happy path, dark events, process metrics with TAT for each path, AHT, process complexity, process automatically % & process idle time.

Automatically generate scripts for Blue Prism, UiPath & Automation Anywhere thereby reducing the overall BOT creation time by over 40%.

Increasing the accuracy and efficiency of our capture using the AI-based object Identification on Citrix and VDI Environment. Ensures an accurate Object recognition.

Secure Sensitive Data Automatically & allows for reusing them as default rules in subsequent process captures.

Easily convert your process transition videos captured in WebEx, Zoom, Skype, MS Teams or any video formats to SOP documents on the go.

Included with Process Automatability %, Process Idle time, Process Complexity etc to allow faster BOT development.
Accelerate your Digital Transformation efforts with
AI Powered Process Discovery and auto generated BOT's for faster adoption.
Key Benefits
Reduced PDD documentation time by over 70%.
Reduced BOT creation time by over 40%.
Reduced Process Transition cost and time by over 60%.
Reducing time to competency on new applications/process by over 50%.
Reducing errors by over 30%.